Every SEO professional has its own set of favorite tools. Here are my top picks for your business!
– Google Search Console

The first tool everyone should start using is Google Search Console. It's Google's own tool that is meant to monitor your Google visibility. The tool has been revamped and is now easier to use. With this tool you can find out for example:
Which keywords bring traffic to your site
Average rankings for your pages and keywords
How often you are shown in the search results and how many times your results are clicked
How well your site is indexed to Google database
– Lighthouse
Lighthouse is an open-source, automated tool for improving the quality of web pages. You can run it against any web page, public or requiring authentication. It has audits for:
performance,
accessibility,
progressive web apps,
SEO and more.
– Check my links
'Check My Links' quickly finds all the links on a web page, and checks each one for you. It highlights which ones are valid and which ones are broken, simple as that. You can copy all bad links to your clipboard with one click!
Check Link
Health status of your link
Analyze and identify broken links
– Ubersuggest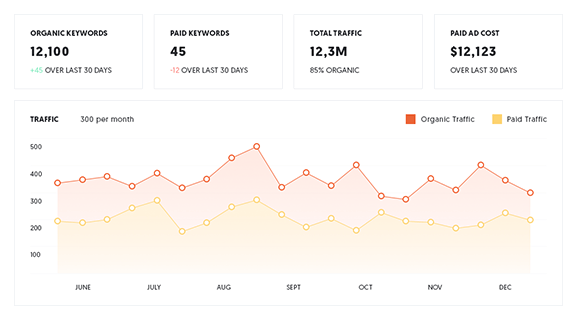 Ubersuggest allows you to get insight into the strategies that are working for others in your market so you can adopt them, improve them, and gain an edge. It has features such as:
Domain Overview
Top SEO Pages
Keyword Suggestions
Content Ideas
Backlink data
In a nutshell,
You don't need to purchase high-tier tools for everything. Depend on your circumstances, may you need an SEO tool for your backlink checker, link building, a page optimization, content marketing, on-page SEO, Keyword ideas etc. Have fun exploring the wide choices of SEO tools and you may find something that suits you!