Getting customer is as difficult as retaining them.
This is easier said than done, when customers are spoiled for choice and offered nearly identical products by your competitors. How can you stand out and compete with the ever intense competition and increasing globalization? Many will agree that effective customer retention strategy is becoming increasingly important. Hence our focus on this blog.
Data can be your key differentiator.
Besides our sentiment analysis, different Data can help you to understand why customers churn, predict who is about to churn, and proactively offer relevant promos or programs in order to keep valuable customers.
Churn Analysis
Churn analysis is highly dependent on how customer churn is defined.
For example, in the credit card business customers are easily tempted with new credit card freebies and promotion and can easily start using another credit card, so the churn indicator for the previous card company is declining transactions. By taking a look at attributes such as the RFM Model: Recency, Frequency and Monetary value of transactions and a customer's Lifespan with the bank, we can calculate the Customer Lifetime Value (CLV) of a customer. A higher CLV would indicate loyalty, while a lower CLV would indicate a tendency to churn. You can then segment customers into clusters such as "loyal," "likely to churn," and "churned."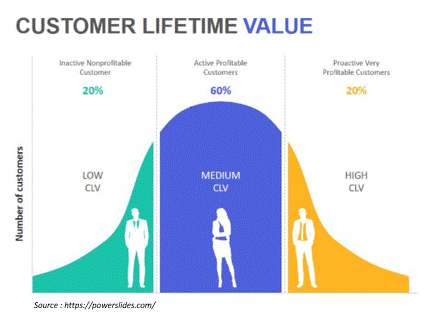 Together with demographic information, these same RFM attributes can then be used to analyze new customers and predict their churn behavior. The more information you have on your customers, the better the models can fit them to a behavioral segment and the more accurate the predictions will be. This information can help you predict the churn and hence the interest income we can expect to generate from these customers. This can then be used in calculating potential returns on planned marketing campaigns.
Contact us to get a detailed view of our RFM model Dashboard!