We design dashboard for visualization to better capture your audience and impacting your business in a different way.
Have you wonder which Business Intelligence tool is the best for your organization? There are many BI Tools out there for you to choose from.
From Gartner's Magic Quadrant for Business Intelligence tool in 2021, the top 3 BI Tools are Microsoft Power BI, Tableau and Qlik.
This blog compares the most popular tools : Power BI, Tableau and Google Data Studio for you. For us, we'd say use the right tool for the right objectives. Each tool has it own pros and cons.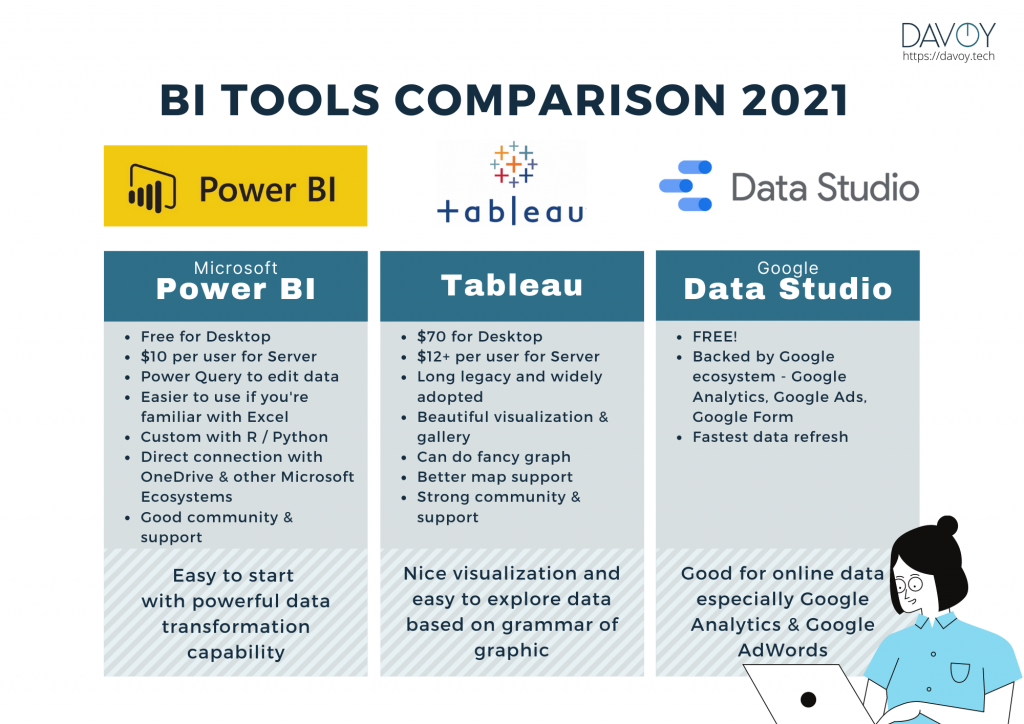 So-called 'Dashboards' are heard in our analytics driven world but what exactly is dashboard and why we should do it?